Creator Makiko Aoki アオキマキコの最前列。日々の記録。
×
[PR]上記の広告は3ヶ月以上新規記事投稿のないブログに表示されています。新しい記事を書く事で広告が消えます。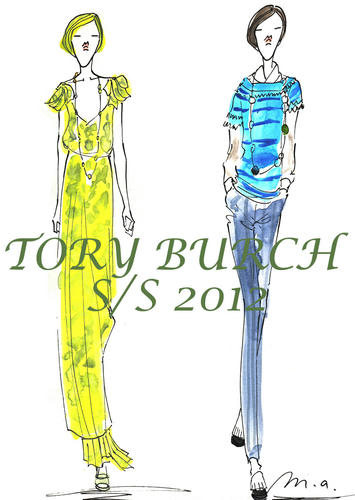 TORY BURCH S/S 2012.
The combination of soft colors are nice.
優しい色の組み合わせが素敵。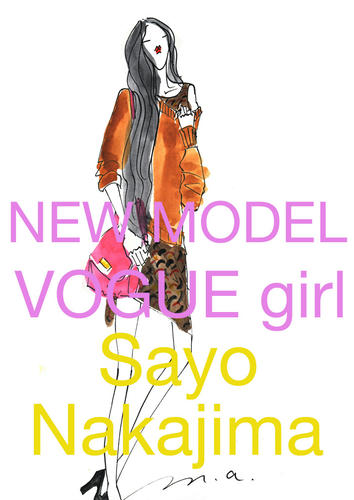 The winner of the new model audition of VOGUE girl is Sayo Kojima. The sharp eyes just like Kokeshi (Japanese doll) is very Japanese, and the perfect proportion make us to believe her world wide success! The age 16 is also unbelievable!
The photo-shooting movie is
here
.
VOGUE girl
のオーディションで選ばれたのは、小嶋紗代さん。こけしのような切れ長の和風の顔に完璧なプロポーションが世界での活躍も期待させてくれる!まだ16歳ということにも驚き!
撮影風景は
こちら
。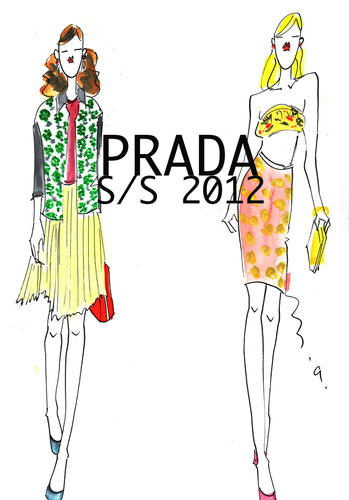 PRADA S/S 2012.
The girlish printed textile is so cute.
乙女なプリントテキスタイルがかわいい。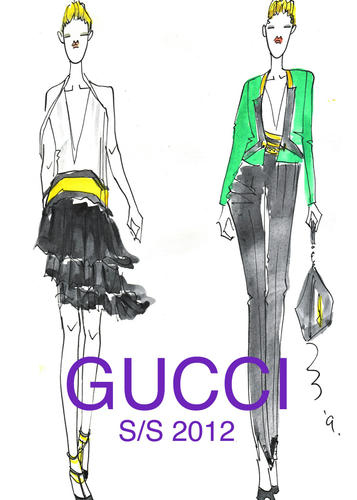 GUCCI S/S 2012.
This time is in a mood of masculine. The green is so beautiful.
今回はマスキュリンな雰囲気。グリーンが美しい。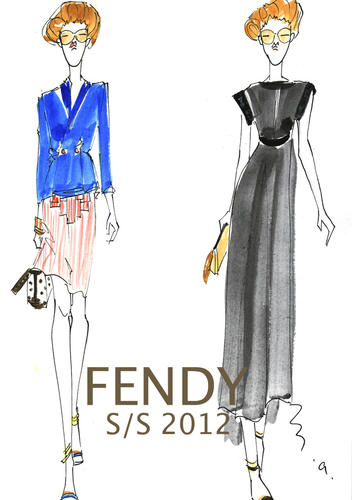 FENDY S/S 2012.
The red striped skirt is cute! It is nice to take the blue jacket with it.
ストライプのスカートがかわいい!青いジャケットを合わせるなんて素敵。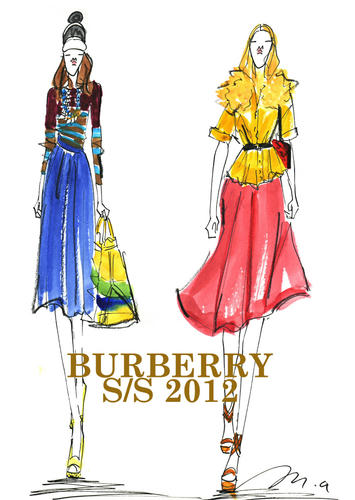 BURBERRY S/S 2012.
The collection that just had released online this morning. The cute cap looks classical, nice.
今朝ライブで公開されたばかりのコレクション。帽子がクラシカルな感じで素敵。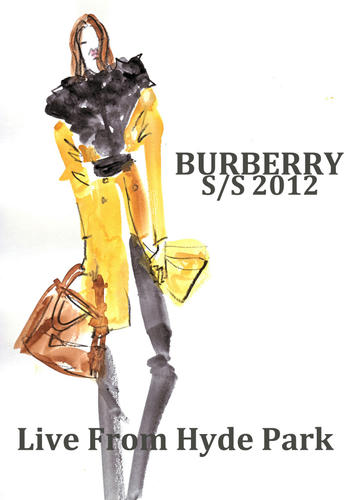 BURBERRY S/S 2012 Live From Hyde Park.
It will be Live show! Will start in twenty minutes!
生中継!もうすぐ始まる!
| S | M | T | W | T | F | S |
| --- | --- | --- | --- | --- | --- | --- |
| | | | 1 | 2 | 3 | 4 |
| 5 | 6 | 7 | 8 | 9 | 10 | 11 |
| 12 | 13 | 14 | 15 | 16 | 17 | 18 |
| 19 | 20 | 21 | 22 | 23 | 24 | 25 |
| 26 | 27 | 28 | 29 | 30 | 31 | |
Latest Article
(09/27)
(09/27)
(09/26)
(09/25)
(09/24)
Latest Comments
[06/27 アオキマキコ]
[06/26 Ikue]
[06/09 アオキマキコ]
[06/09 Ikue]
[06/06 アオキマキコ]